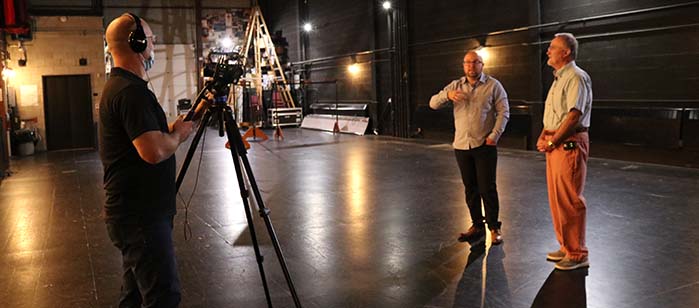 STAY IN THE LOOP
Join our mailing list above!
SUBMIT A VIDEO
Did you capture an event or game using your own equipment that you think the public would enjoy? Submit your video to PEGTV to air on one of our three cable channels. It will also be available to view online via our Video On Demand portal on our website.
You can submit your video by dropping it off at our studio or using the upload tool below.
All videos submitted must follow the guidelines below.
1. Programs must be free of all commercial content.
2. Programs may not contain copyrighted materials. This includes most plays, television programs, motion pictures and music.
3. Out of town programs must be represented by a "local presenter." No exceptions.
4. Programs should not contain slanderous or obscene material.
5. Preferred program lengths are 60 minutes, 30 minutes, 15 minutes and PSAs under 5 minutes.
6. Programs must be submitted in MPEG2 Format
7. Programs of poor technical quality will not be accepted.
8. Programs with poor audio will not be accepted.
9. Priority is given to locally produced programming.
10. PEGTV reserves the right to preview any programs.
SUPPORTED FILE FORMATS: .MOV, .MPEG4, .AVI, .WMV, .MPEGPS, .FLV, 3GPP, WebM
Submit your videos via Dropbox! It's a free service, and easy to use. Please create an account here and follow the instructions. Here is a helpful video: How to download/upload a file on dropbox and copy a public link to an e-mail. Please share all dropbox uploads with this e-mail address: ctice@pegtv.com
Facebook Videos
Another option is to send us your video via Facebook! Simply send us your video in facebook messenger.