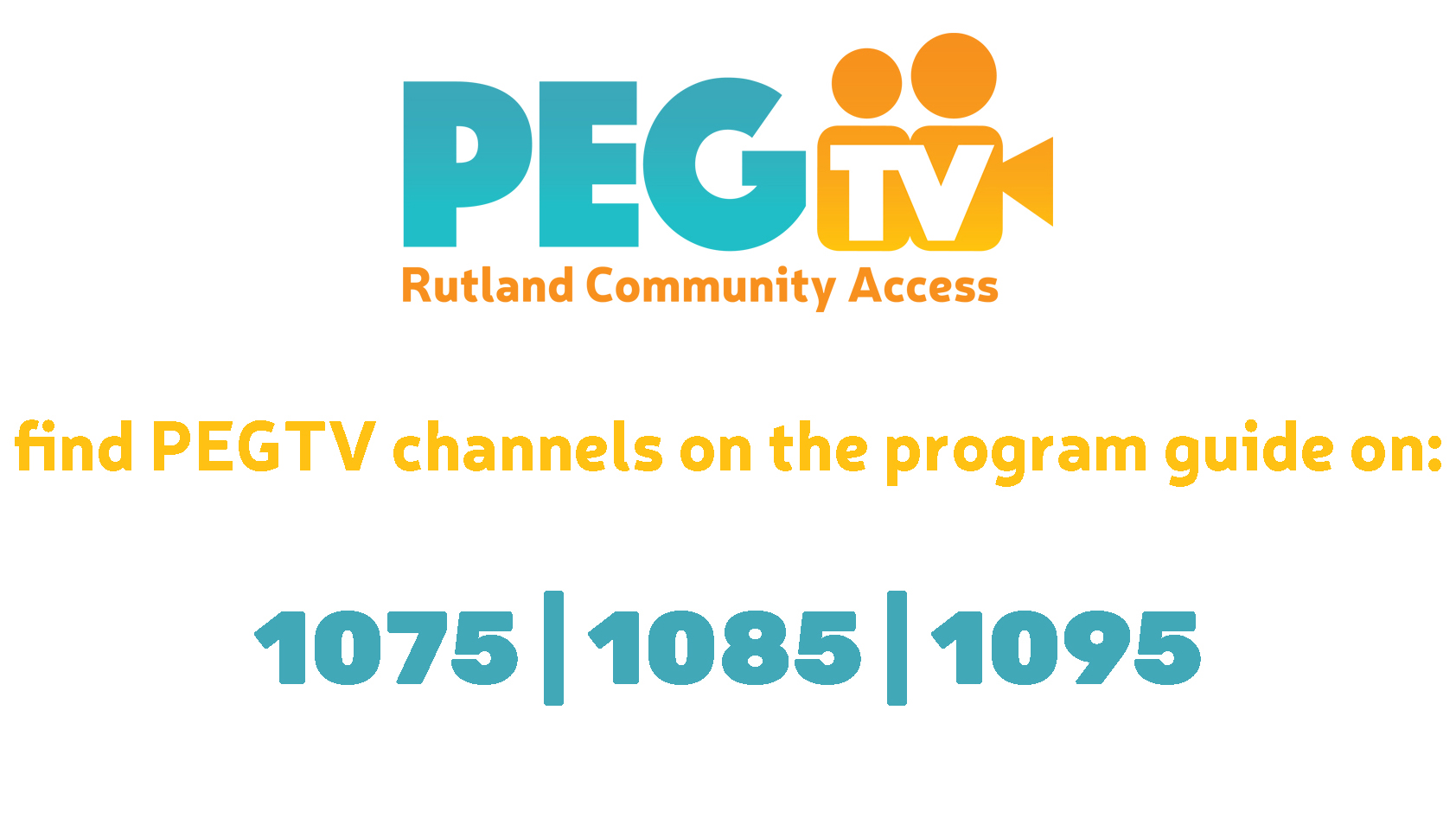 STAY IN THE LOOP
Join our mailing list above!
Channel Changes
Attention Comcast Customers!
PEGTV has undergone a channel reassignment process. All your favorite PEGTV content is now exclusively available on channels 1075, 1085, & 1095. This channel reassignment decision was a compromise reached in mediation between Vermont Public Access Television Stations and Comcast that will allow Vermont PEG channels to be listed on the Interactive Program Guide. It is seen as a great opportunity for our channels.