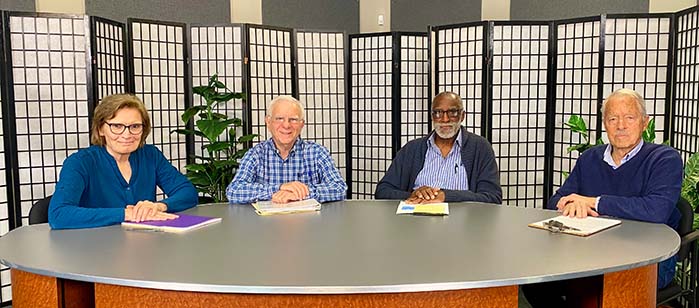 STAY IN THE LOOP
Join our mailing list!
Stay updated on news, events & more:
SHOW DESCRIPTIONS
Lifelines
Channel 15 • Next Airing: Tues 12:30pm, Wed 5:00pm
Lifelines is an educational, pro-life issue oriented program focusing on current events and topics. www.vrlc.net.
Live Storytelling: Love Is All You Need
Channel 15 • Next Airing: Wed 8:00pm, Thurs 10:00pm
Love is All You Need: Live Storytelling Event Led By Michael Kingsbury. The event is a focus on love. Hosted at the Sparkle Barn in Wallingford.
Loyalty Day Parade 2019 Preview
Channel 15 • Next Airing: Sun 2:00pm, Tues 9:30am, Thurs 8:30pm
The 55th Annual Loyalty Day Parade sponsored by VFW Post 648 of Rutland will be held Sunday, May 5, 2019 at 2:00pm in downtown Rutland. Host Ron Fairbanks talks with parade committee members.