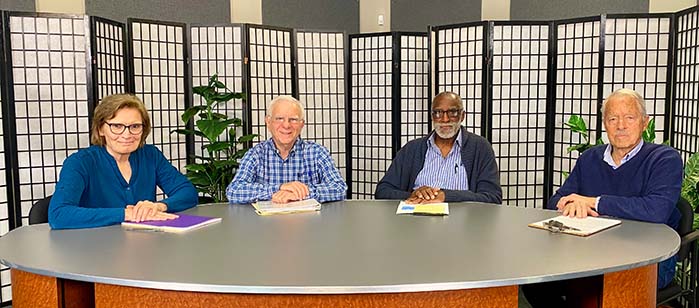 STAY IN THE LOOP
Join our mailing list!
Stay updated on news, events & more:
SHOW DESCRIPTIONS
Tapestry
Channel 20 • Next Airing: Mon 6:30pm, Tues 12:00pm, Thurs 4:30pm
A talk show highlighting the enrichment experiences of this local after school program.
Traditions of a Vermont Ridge Runner
Channel 15 • Next Airing: Monday at 8:00 PM, Tuesday at 3:00 PM, Friday at 11:00 AM
Host Mike Canty discusses various topics as they relate to hunting, fishing and other outdoor activities. Mike and his guests aim to educate viewers by discussing the history of the topic sport, as well as provide some helpful tips and tricks. A great new show for Hunting, Fishing and Outdoor Enthusiasts!