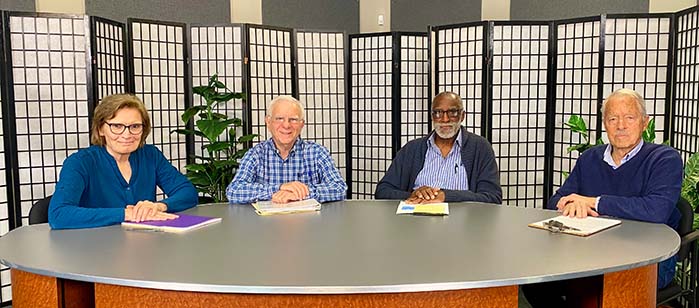 STAY IN THE LOOP
Join our mailing list!
Stay updated on news, events & more:
SHOW DESCRIPTIONS
Vermont Master Anglers Fishing Show
Channel 15 • Next Airing: Tues, 3:30pm, Thurs 7:30pm, Fri 10:00am
Educational fishing program produced by Zachary McNaughton with tips and insight for anglers of all abilities. (Out of Town Program Sponsored by Local Resident Shawn Good, Pittsford)
Vermont State Board of Education
Channel 20 • Next Airing: First Sunday of month 8:30pm
Meets on the third Tuesday of each month
Vermont's Energy Policy with Matt Cota
Channel 15 • Next Airing: Tues 9:00am, Wed 8:00pm, Fri 5:00pm
Matt Cota, Executive Director of Vermont Fuel Dealers Association speaks on Vermont's Energy Policy. Filmed at PEGTV Studios in Rutland. Includes Q & A. Carbon Tax info available at "stopthetaxes.com."