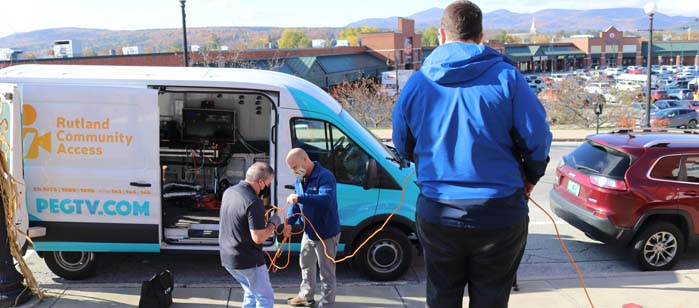 STAY IN THE LOOP
Join our mailing list above!
Our Mission
We Are Your Voice Rutland County!

Our Vision:
To be one of the highest quality public access stations in the nation championing an engaged, connected, and informed community.

Our Mission:
PEGTV, an independent organization, empowers the community through television broadcasts, online program access, and social media. The organization serves to entertain, disseminate information, ensure freedom of speech, and improve the quality of life, connecting citizens of the Rutland Region.