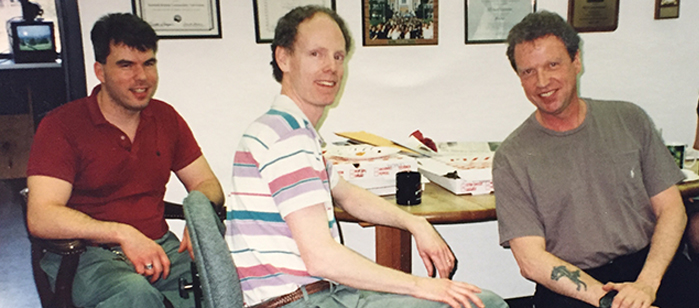 STAY IN THE LOOP
Join our mailing list above!
Our History
PEGTV's humble beginnings
In Rutland County, public access was initially controlled by the cable company and offered strictly as a public service. Some of the earliest shows were recorded in a tiny building in West Rutland in the early 1970s. Later, the cable company moved its headquarters to Pine Street in Rutland, which also included their first in-house studio. Shows were recorded and aired, but utilization of public access was very limited. Not until the middle 1980s, when a true public access director was first integrated and larger space was acquired on North Main Street, did interest and programming begin to increase.
With the 1990s came an explosion of viewer interest and involvement, so much so that programming on the one existing channel (Channel 15) began to overflow. Consequently, two more channels were added: Education Channel 20 in 1999 and Government Channel 21 in 2001. The formation of the three channels coalesced into today's PEGTV.
Eventually PEGTV broke away from the cable company and formed a separate entity with a broad mission statement and a board of directors. During this period PEGTV found a home in the Stafford Technical Center, but that space eventually proved too small and in 2005 a state-of-the-art complex was built in the Howe Center. The new building was designed from the ground up and houses several offices, editing rooms, and two multi-faceted studios.
PEGTV now reaches 20,000 homes in Rutland County and enjoys massive community involvement. Some of the latest advances include live programming (such as election results) and a hi-tech website that offers streaming video and an expansive video on demand library. On May 28th, 2020, Comcast reassigned our original channel numbers, 15, 20 & 21 to 1075, 1095 & 1085 respectively. As part of the relocation agreement, Comast granted us access to the Interactive Program Guide.
Watch this episode of the Arts Show to learn more about PEGTV History.